Monday morning, as I was driving my girl to school, the DJ's on the radio were talking about a young woman named Holly , who recently died of cancer. She was a vibrant twenty-six-year-old and had so much life ahead of her.
The day after Holly died, her parents found a list she wrote of Facebook in the days before she passed. In the list, she ticks off things that won't matter to you anymore when death comes knocking, and she suggests letting those things go long before then. She suggests ideas such as not letting traffic ruin your day, taking as much care of your mental and spiritual health as you do your physical health, and learning to be grateful. Her list isn't that long but it's chocked full of meaningful ideas, things she wishes she had done differently and moments she's thankful for having.
As the DJ's talked about the list, they began adding ideas of their own. The first one was to put the phone down and be present in every precious moment. One of them said we all need to stop trying to capture the best picture to post on social media so that the whole world knows how fabulous our life is and how much fun we have every day.
I started to cry.
This summer, I took a hiatus from all social media because I knew that pressure and was feeling it. I watched games and concerts from behind my phone screen so I could have a record of every moment. Taking a break allowed me to realize how much I was missing emotionally by viewing it through the lens of my camera.
But my tears were also for another reason. I knew that at that very moment, my dear friend Melise was sitting by her dad's side as he nears the final moments of his life. Melise's dad, Steve Smith, was THE photographer in my hometown. He owned a studio, and he had the contract on every school picture that went in every yearbook. He took every football team photo, every baseball team photo, every marching band photo. After I sat and thought about it, Steve most likely took every single professional photo of me between 1982 and 1995.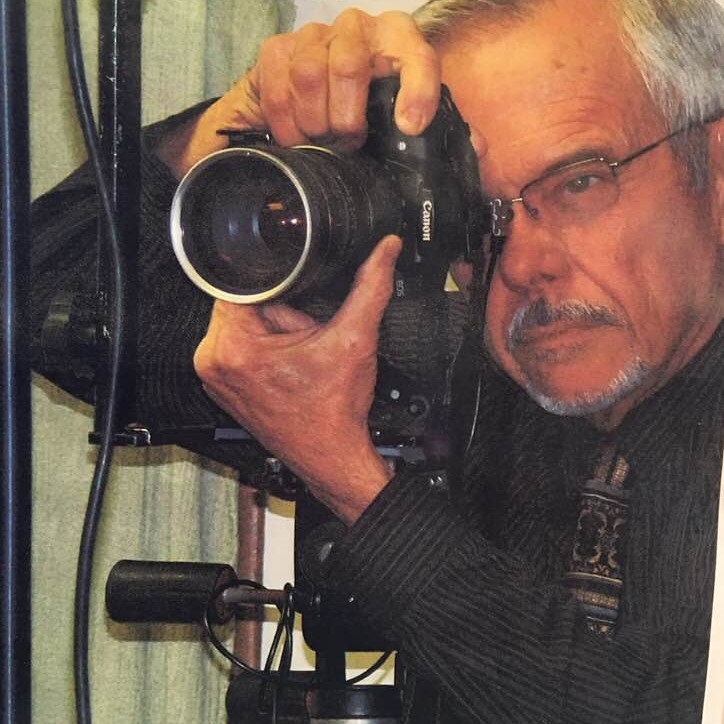 There isn't a dance photo, prom photo, color guard photo, or school photo that can't be traced back to Steve or his studio. In those days, we didn't have smartphones. There was no such thing as a selfie. And film for snap and shoot cameras was a little pricey, so you didn't waste it. If you wanted to remember an event, you needed to make sure it was memorable. If you wanted to look back at what you looked like your senior year, you looked at the portfolio Steve created for you.
Steve was hilarious when he did a photoshoot. He had a knack for bringing out the best smiles, the best smolders, the best of you. He would tell you how gorgeous you were and how your eyes sparkled and he would reach out to tilt your chin so his camera would actually catch that sparkle.
When my senior photo proofs came in my dad bought almost every shot because "I may never look this good again."
He was probably right.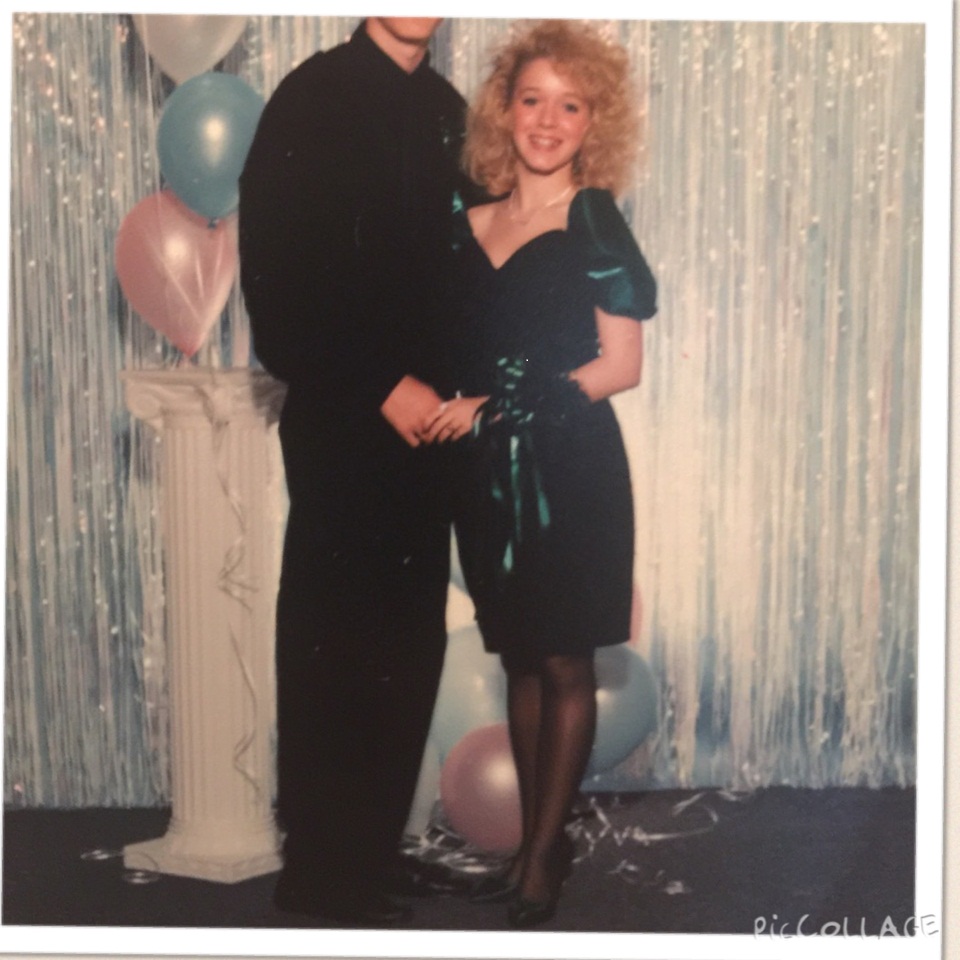 I appear to be laughing in so many of my homecoming and prom photos and that's because I probably was. Steve was at every dance, and he saw the way we all passed around dates from year to year. He would always joke about who we brought this time.
I don't have many pictures from these events, other than a handful my uncle would come to take with his "good camera." My memories come from the ones I created and what Steve Smith recorded on film.
I hope that in the coming days when Steve meets Jesus face to face, that someone in heaven takes their picture. I don't know if they do that in heaven, but I'd like to think so. And I hope we can all take a snapshot from Steve's life and learn to put down our phones and be in the moment. Let the professionals take photos because it's their job. Our job is to hold the hand of our spouse, run and chase our kids, listen to the music at the concert, and snuggle on the couch with your family. I promise you that I won't complain if you don't post a picture of all the moments and I'm betting you won't miss all the postings about mine. Give your loved ones a kiss, hold on to the hug, and make memories with them while you are able.