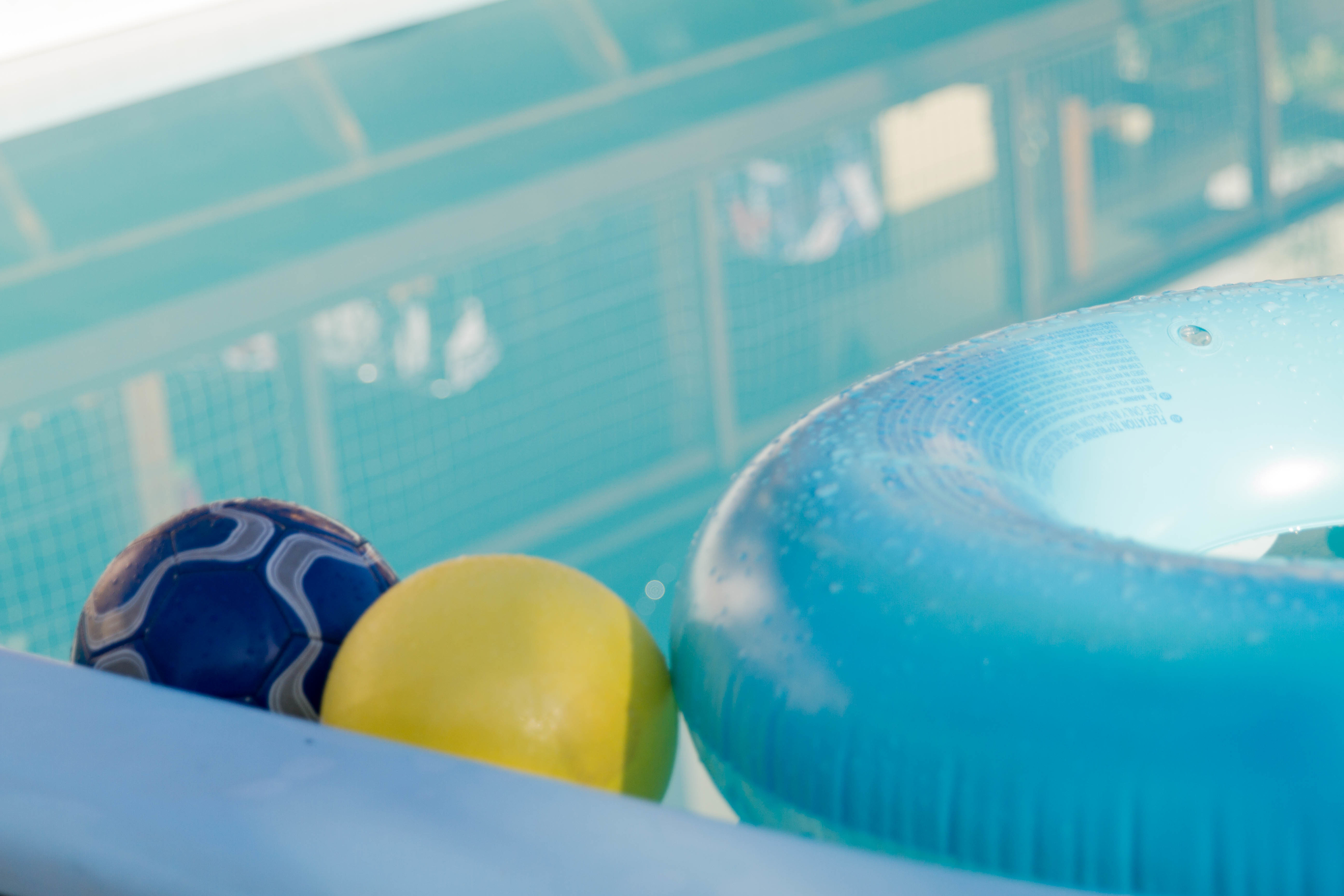 I remember playing a game in the swimming pool when I was a child where my friends and I would try to keep balls, beach balls, volleyballs, basketballs, etc. hidden under the water. We would sit on them, pushing them down, trying to keep our balance. We were young with strong abs and thighs so this was a fairly easy task for a while; until we would tire and the balls would pop to the surface, splashing our faces with surprise.
I tried this game with my son recently. He and I were the only ones outside and I was trying to keep a ball hidden from him, below the surface of the pool. I'm not sure if it's my age or my lack of physical prowess but the task seemed much harder than I remembered. I struggled to keep my balance and the ball quickly popped up behind me, revealing my hiding place and splashing water over my head. My son laughed at me.
I started a new Step Study a couple weeks ago. The Celebrate Recovery ministry at our church runs Step Studies several times a year and this time they're offering one for first timers and one for people who have been in recovery for a while. After our second class a friend texted and asked if she would feel drained throughout the whole study and I thought back to the beach ball I'd tried to keep under the water.
I think most of us spend a great deal of time trying to keep things under water. We want to look like the bathing beauty on a pin up calendar; so poised and calm, make-up fresh, hair coiffed. For a lot of us though, the reality is we are working really hard to keep some things down; to  hide what's really going on under the surface. We want to appear like we are floating through life when under the surface we are paddling and wobbling and wearing ourselves out.
That's both the beauty and the beast of recovery. We are able to let all the balls splash to the surface and it's so freeing, yet we realize how exhausted we were from trying to keep them under water. And our mascara gets smeared.
I've had people say,"My childhood was pretty smooth. I'm not an alcoholic or a drug addict. I don't really need recovery, but good for you." And that's fine. Maybe everyone doesn't need recovery. Maybe I'm biased because I see the healing God has done in my life (and is continuing to do) through the 12-Steps. But the Bible tells us we are all sinners – every single one of us. And because we are sinners we hurt others…and ourselves…on a regular basis. We cause wounds and we receive wounds. And whoever says time heals all wounds is wrong. Time heals some wounds; not all wounds. Maybe your wounds don't look like alcoholism or drug addiction. Mine didn't either. Mine look more like control issues, anger issues, eating disorders…and others.
Working the steps has helped me step away from a mentality that allowed me to push blame and point fingers. It helps me (on a daily basis) to realize that, while I can't control the choices other people make, I can control how I react and respond. I don't have to allow the hurt and pain from my past control how I live today. It's only when I openly admit my own faults that I can make room for Jesus to act as the healer in my life. Not admitting them is like trying to sit on a beach ball under the water and not let anyone see it. The reality is that most people can see it; I just look like a fool trying to hide it.
I love the community of my small group. It's a bunch of women who will readily admit they don't have it all together. We use scripture, biblical truth, to build each other up and help each other face life. We are supporting each other's growth both emotionally and spiritually. It's the accountability I need to step out of the pain of my past and into the healing Jesus wants for my future.
If I had to make a spiritual argument for recovery, I would make this one. One that James already made. (James 5)
13 Is anyone among you in trouble? Let them pray. Is anyone happy? Let them sing songs of praise. 14 Is anyone among you sick? Let them call the elders of the church to pray over them and anoint them with oil in the name of the Lord. 15 And the prayer offered in faith will make the sick person well; the Lord will raise them up. If they have sinned, they will be forgiven. 16 Therefore confess your sins to each other and pray for each other so that you may be healed. The prayer of a righteous person is powerful and effective.
17 Elijah was a human being, even as we are. He prayed earnestly that it would not rain, and it did not rain on the land for three and a half years.18 Again he prayed, and the heavens gave rain, and the earth produced its crops.
19 My brothers and sisters, if one of you should wander from the truth and someone should bring that person back, 20 remember this: Whoever turns a sinner from the error of their way will save them from death and cover over a multitude of sins.
I don't know how many balls you are trying to keep balanced and hidden under the waters of life. Maybe none. Maybe you're doing a better job at authenticity than I. I hope so, for your sake. But if you are like me and find yourself tired, know there is a place for you. There is a group of people ready to walk beside you as you let the balls all come splashing to the surface.